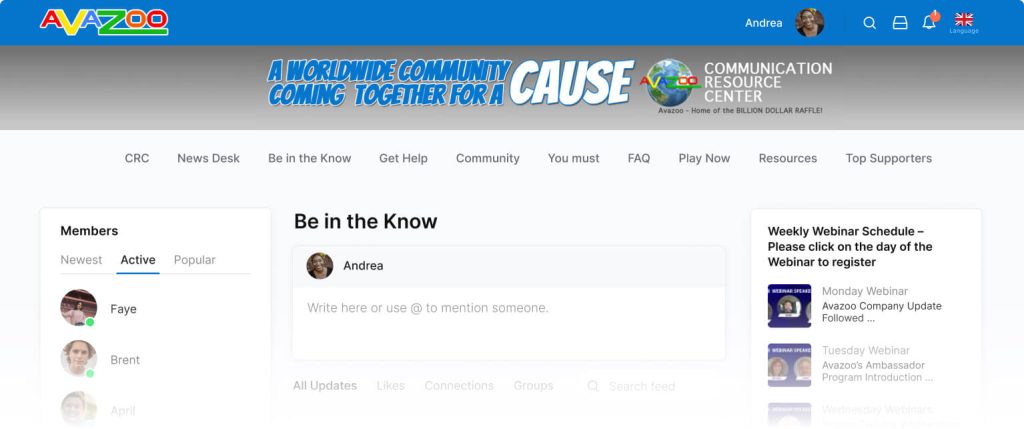 The Avazoo CRC (Communication Resource Center) is Avazoo's very own exclusive community where players receive the latest in communication directly from Avazoo, have positive interaction with one another, and earn or win free entries by doing various tasks or good deeds.
TOGETHER, LET'S MAKE A CHANGE!
Enter Avazoo's Billion Dollar Raffle now to help us raise billions of dollars over the next decade for charities and causes around the world.
Hurry! There are only 50,000,000 tickets available!