Avazoo strives to be fully transparent with every aspect of the first worldwide Billion Dollar Raffle, which raises funds for humanitarian and philanthropic causes all across the globe.
After careful consideration, Avazoo has made the decision to add an option for players that will let them purchase a unique, and very special NFT, in conjunction with Blockchain Network, allowing players to receive one free entry into the Billion Dollar Raffle. Our decision to incorporate NFT's as raffle entries was done simply as a way of offering our players an additional form of value besides their chance to win a cash prize in the raffle.
For individuals who understand the current technology of NFTs, it's exciting for them to realize that they could own a piece of history, and potentially an extremely collectible item after the conclusion of the first raffle.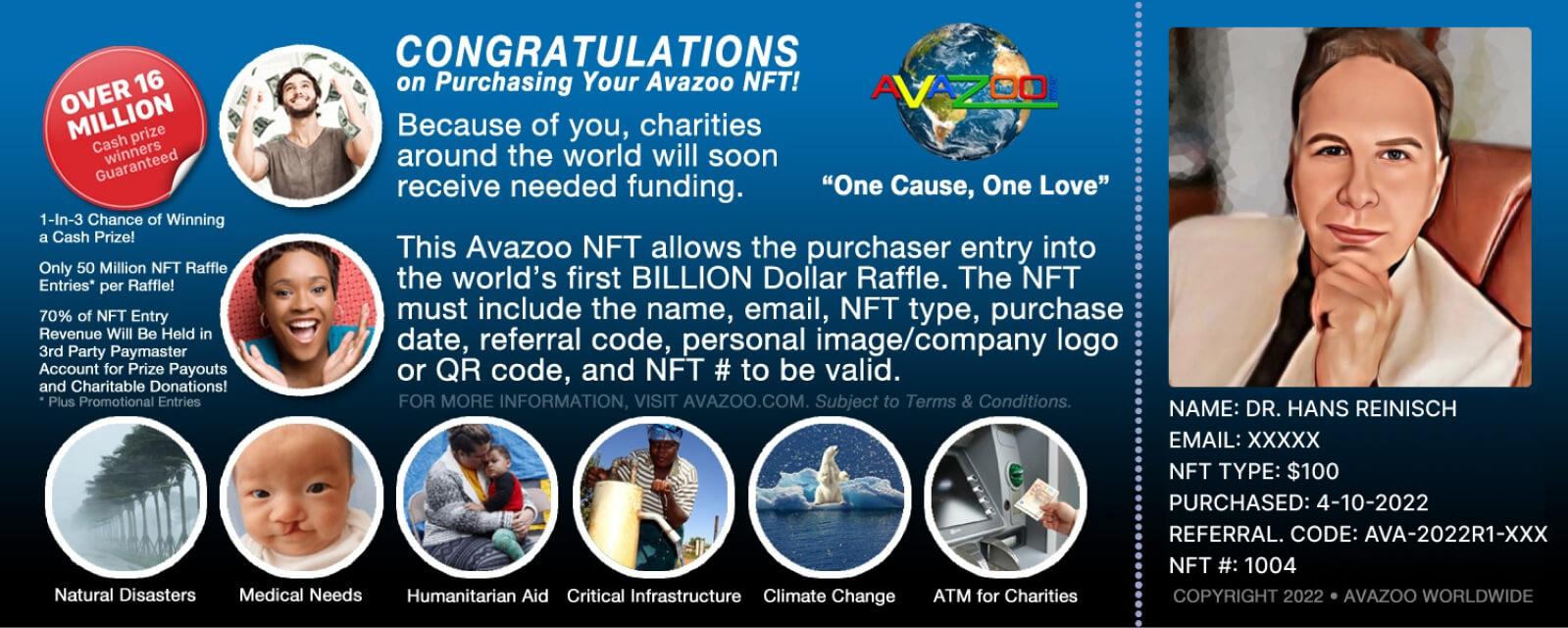 In order to exceed our goals of full transparency, we have decided to create our own registry and gallery, that displays every NFT raffle entry transaction minted on the Binance Smart Chain Network. Everyone who purchases an NFT will receive one free entry into the Billion Dollar Raffle, and will have the opportunity to upgrade that NFT with their own personalized custom photo image.
The popularity of NFTs is undeniable, and we wanted to offer this growing technology as an added feature for each and every one of our raffle players. We know there will most likely be scrutiny involved with this decision due to the fact that Blockchain transactions are not yet fully understood by everyone worldwide. Because of this fact, Avazoo has gone far above and beyond what we are legally required to do in order to maintain full transparency that we have built our foundation on.

Each customized NFT will then be automatically displayed in the Avazoo public gallery. This will prove to the world, through full transparency, who the owners are of each and every single NFT purchased.
However, if an individual decides not to share their personalized NFT in our gallery, then the only information that will be shared publicly on the Avazoo registry is their name, and the original blockchain transaction information. In addition, the registry and gallery will periodically update the 70% of total revenue being held separately in a 3rd party paymaster account for raffle winner distributions and charitable contributions.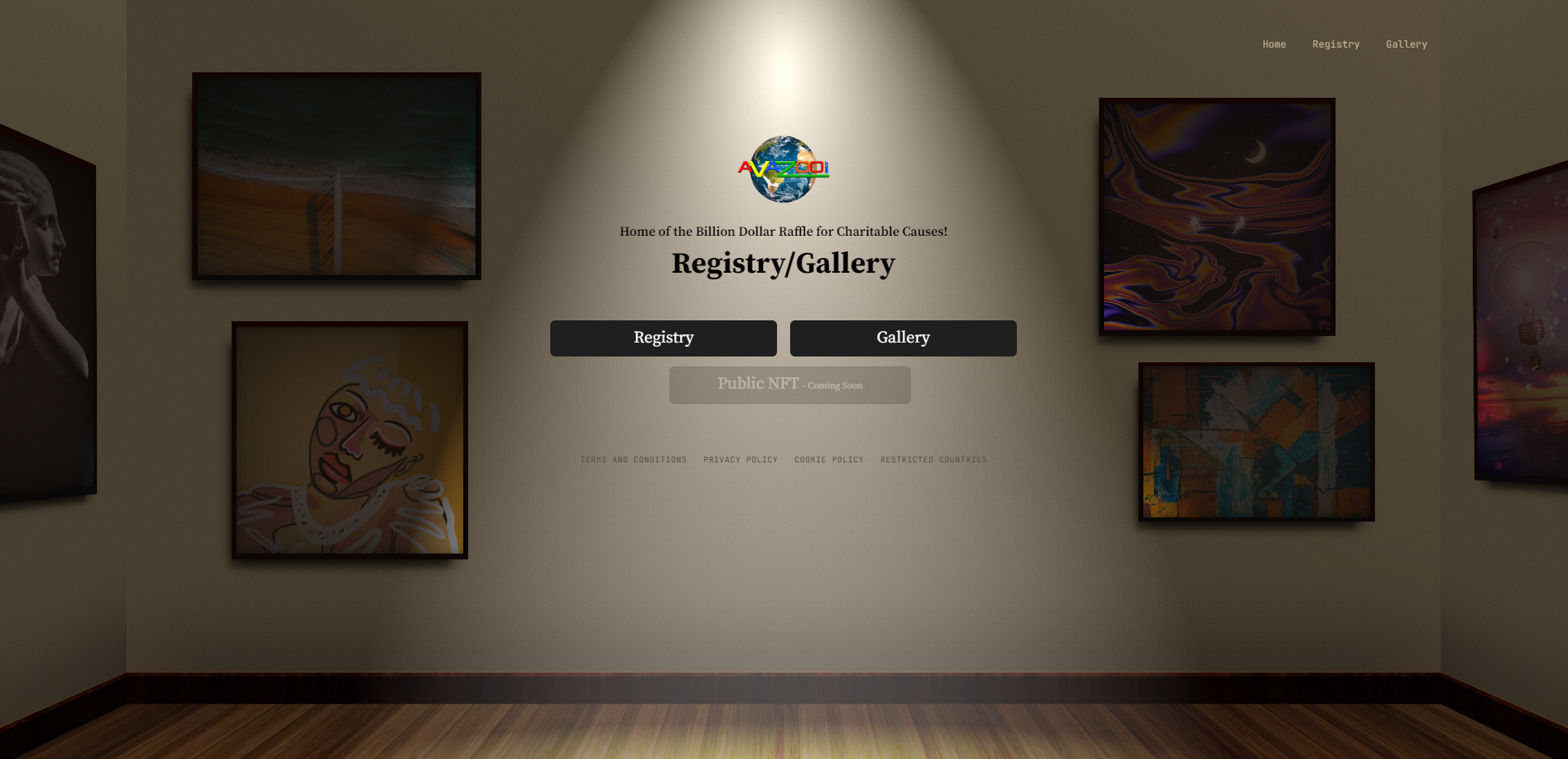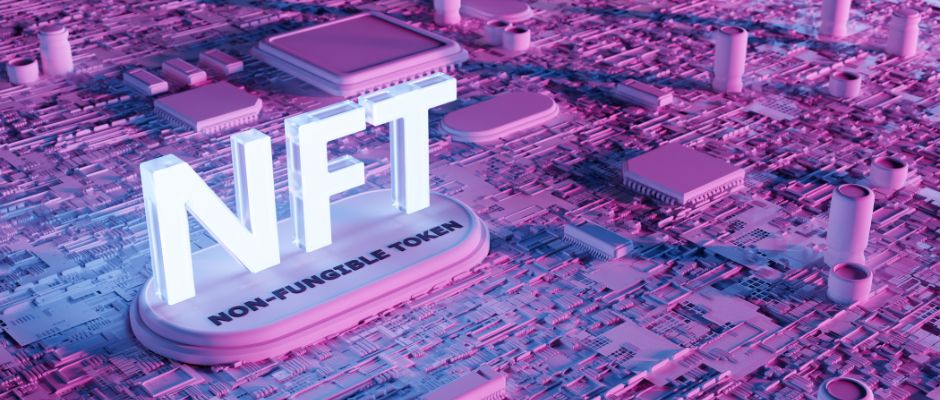 Under our joint venture licensing agreement based out of the Philippines, we are also able to offer a second option to participate in the raffle, in the form of digital online ticket sales, providing that the laws within each person's jurisdiction legally allows them to make the purchase and participate. By offering these two unique options, our hope is that we can provide a means to include as many individuals as possible who want to participate in the raffle and help our great cause!
It is completely understandable that Avazoo will come under scrutiny for the incredible amount of funds that will be raised through the raffle. By going above and beyond with these additional steps though, Avazoo strives to be as transparent as possible to any government, agency, local and worldwide news outlet, or any other organization who might question what the company's motives are. We encourage anyone who has questions about Avazoo to contact us directly so we can explain what our mission is and how we plan to accomplish it.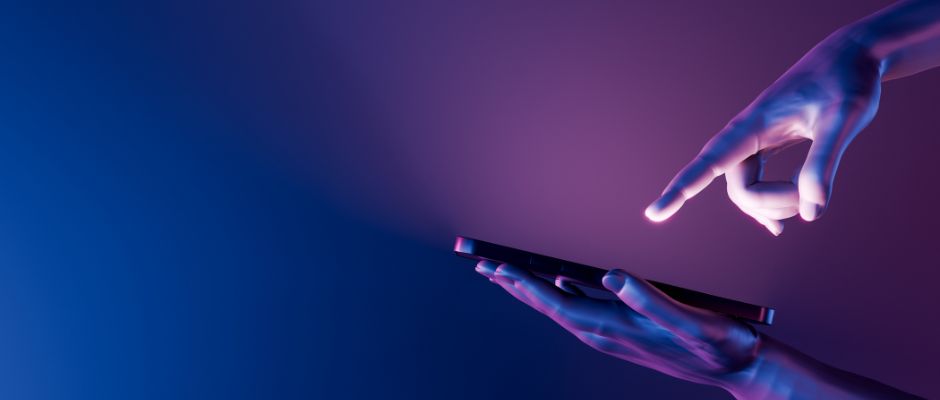 We urge you to do your own research about NFTs if you are unfamiliar with how potentially valuable and collectable they can be. Due to that fact, we highly encourage you to personalize your Avazoo NFT Raffle Entry by uploading a professional photo of yourself on to the NFT. By doing so, it will allow you to customize your NFT with your own personalized style character using our built in software. We anticipate that a large number of Avazoo NFT Raffle Entries will become extremely valuable once the first raffle is completed, especially the first ever Billion Dollar Raffle Grand Prize Winners personal NFT!
Grab Your Chance For $1,000,000,000 Now!!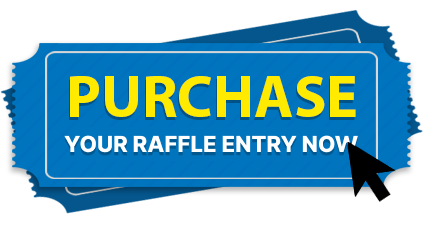 Avazoo Raffle Entry Sales Are Now Available For Purchase
With The Use Of Cryptocurrency On The Blockchain Network!

For More Information CLICK HERE!  
Only 50 Million Entries Available For Sale Worldwide!
Get Yours Before They Are Gone!