Our Raffle Is Legally Rock Solid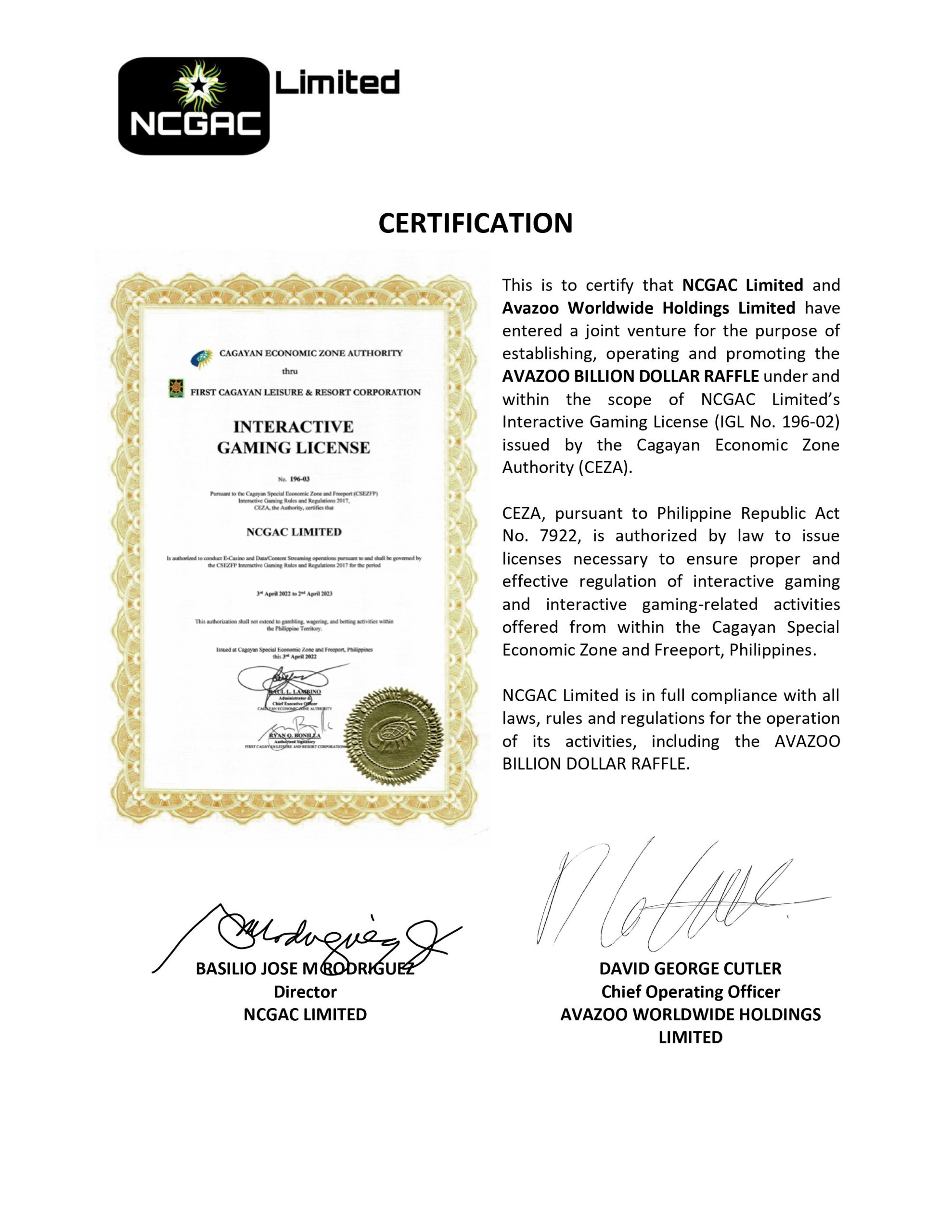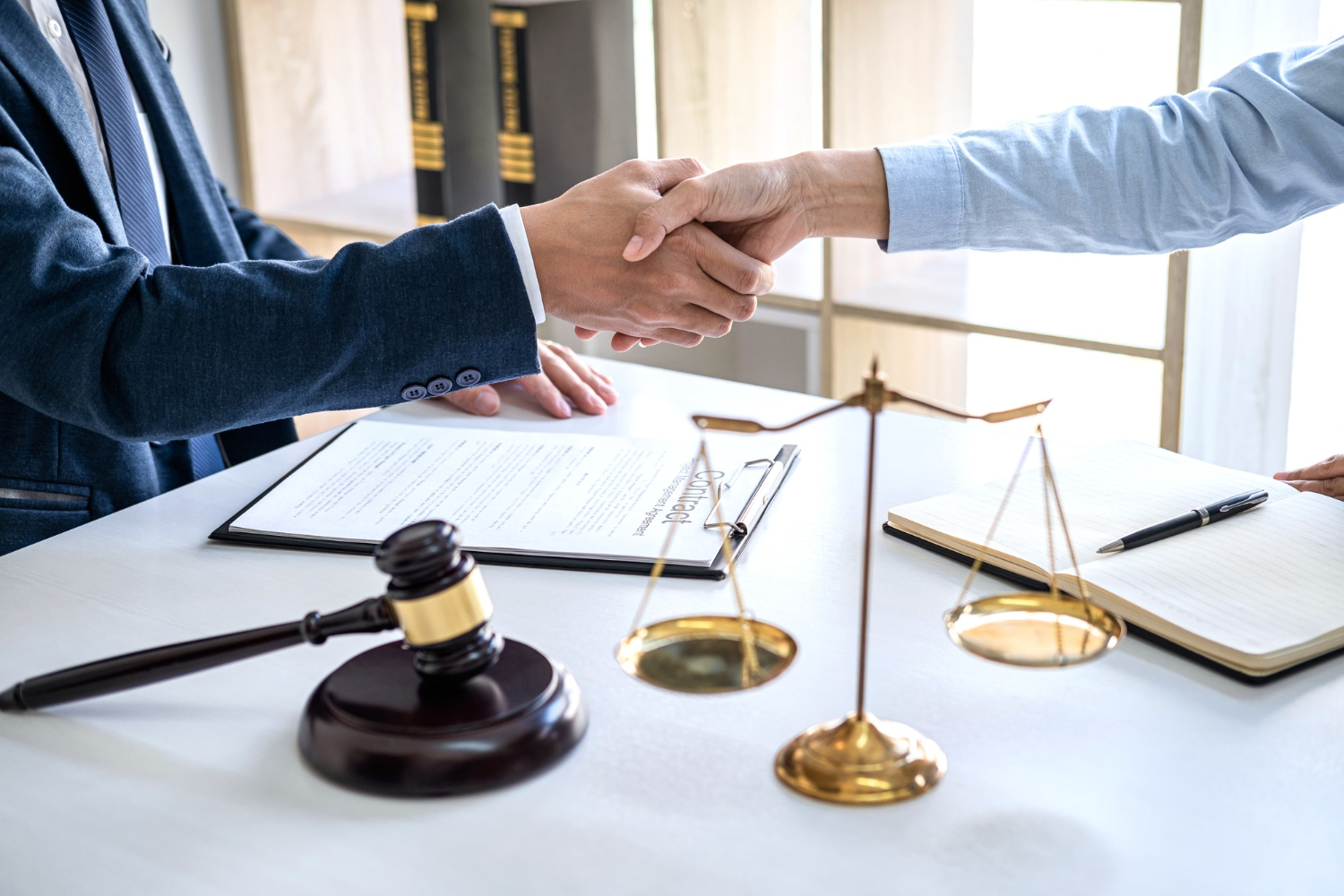 How do you launch history's largest raffle ever? This was the question that our founders had to work extremely hard for nearly 10 years to figure out. The challenge would be to convince the world that Avazoo's Billion Dollar Raffle was indeed a very real event. Additionally, the world would need to understand that Avazoo's genuine intention was to raise unprecedented donations for charitable causes worldwide. How would overcoming these challenges be accomplished?
Trust would need to be built between Avazoo and the general public. After all, let's be honest, being able to become an instant billionaire overnight does sound too good to be true. In order to build that trust, one factor would be extremely critical: The Raffle had to be ROCK SOLID in every way. With that determination in mind, Avazoo sought to do the impossible and create an unprecedented fundraiser on a scale the world has never seen.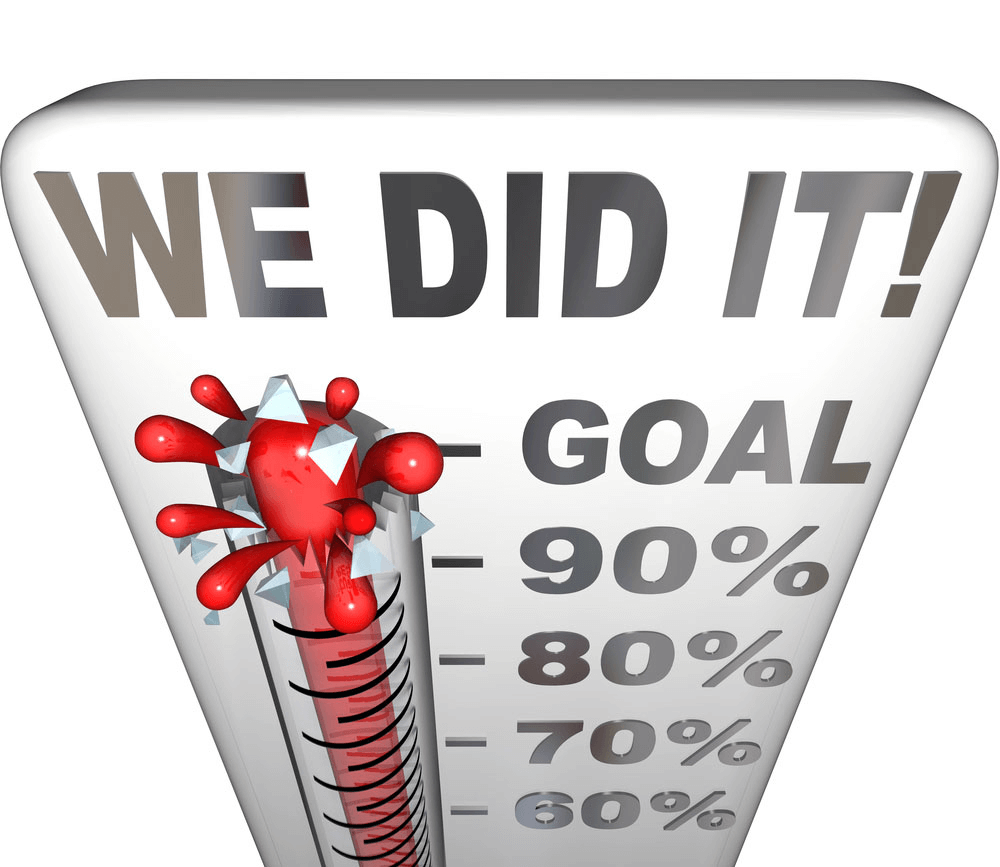 The road to securing a license to carry out such an event has been one littered with challenges all along the way. In fact, there were low points where the founders almost gave up. The desire, though, to change the world and the possibility of raising literally billions of dollars for charity kept them going. By keeping the faith and working between our team and various regulators for nearly a decade, we have finally achieved our goal!
License Secured in the Beautiful Philippines!
The Avazoo Billion Dollar Raffle is operated by NCGAC Limited within its interactive gaming license with the Cagayan Economic Zone Authority (CEZA) of the Philippines. As a licensed Interactive Gaming Operator, NCGAC Limited is authorized to conduct e-Casino and other interactive or online games under the Cagayan Special Economic Zone and Freeport (CSZEFP) Interactive Gaming Rules and Regulations (IGRR) of 2017. Gaming, both land based and interactive (online) are permitted by law, The Cagayan Special Economic Zone Act of 1995 (RA 7922), in the zone. Under the same law, CEZA falls under the jurisdiction of the Office of the President of the Republic of the Philippines.
The Avazoo Billion Dollar raffle is a joint venture between NCGAC Limited and Avazoo Worldwide. The rules and regulations under which the raffle is being undertaken ensures that it meets strict and stringent criteria under the watchful eyes of Philippine government authorities. As spelled out in the CEZA rules and regulations, the Philippine government's objectives in regulating interactive gaming in the zone includes the following:To ensure fair, honest and responsible conduct of gaming and gaming related activities.
To ensure fair, honest and responsible conduct of gaming and gaming related activities.

To ensure that adequate safeguards are established and enforced to prevent interactive gaming activities as a conduit of money laundering activities or otherwise being associated in any way with crime or criminality.

To ensure fair treatment of players by the operators of such interactive games.

To protect persons under the approved age and other vulnerable persons from being exploited by interactive gaming or interactive gaming activities.
Among the license terms that NCGAC Limited has had to and continues to comply with are the following:
Probity checks performed on the company, its shareholders and directors.

Evaluation, testing and certification by an accredited international laboratory of its website, software and systems.

Establishment and enforcement of Anti Money Laundering policies and systems.

Continuous monitoring of activities and periodic reporting.

Questions you may have about the license may be directed to any of the following:
We are operating under an online gaming license by necessity – to have the regulatory structure for the opportunity to legally promote our revolutionary concept to establish and maintain a sustainable raffle revenue system for raising funds for charities and nonprofits worldwide.
We Don't Believe In Gambling

With the Billion Dollar Raffle, we wanted to create a fun experience that encourages people to do selfless things for those in need and that ultimately raises a large amount of money for charitable causes. We wanted to make sure that all players would have incredible odds in their favor, so we set the bar higher than any lottery has ever dared, but making it so that one out of every three people playing WILL WIN A CASH PRIZE! Odds like this are unheard of until now.
With such a positive message behind our event, it was extremely important to us that we would not encourage gambling of any sort. In order to prevent one's greed from tempting them to buy multiple entries to try and win the big prize, we decided to restrict the raffle to just one entry purchase per person. Furthermore, we created different tiers, so that everyone can afford to play in some capacity, without worrying about going into indebtedness. We wanted to avoid holding an event that could cause pain and damage to player's families and budgets.
By only allowing you to buy 1 raffle entry we can help you to:
Avoid repeatedly buying entries chasing a big win.

Buy only a single raffle entry you can afford.

Keep track of the exact amount of money you spend.
Since Avazoo exists to raise money for people and causes that desperately need funding, we felt that it would be irresponsible, even hypocritical, to promote dangerous and excessive greed by allowing our participants to become indebted playing in this raffle.
We are committed to security, fairness and integrity. Aside from the terms we are required to comply with under our license, we also have built-in the following safeguards:
Only basic personal information will be obtained upon registration.

For payment, participants will be redirected to secure merchant platforms. No payment information will ever be stored or maintained in the raffle website or databases.

All proceeds from Avazoo raffle entry sales are pre-allocated to protect funds for prizes and charities.

Drawing of winners will be performed by a reputable, independent third party drawing service with traceable and auditable systems. Participants may independently confirm raffle results with this service.

Charities will be overseen and monitored by an advisory board
NOTE TO PLAYERS:
In some countries, it is considered illegal for residents to participate in online gaming activities which, as mentioned earlier, this raffle may be determined to be. Such laws, however, are constantly changing. If you have any doubts as to whether or not you are legally at risk in participating in this raffle via an online entry purchase, we strongly suggest that you check the local laws in your jurisdiction.
Online raffle entry purchases from countries where doing so is a felony, will be declared invalid and prizes may not be redeemed. We will also reserve the right to reclaim any prizes that may have already been redeemed under these circumstances.
Large Corporations Are Eagerly Buying Into the Concept!
We are extremely pleased to welcome a wealth of corporations who have chosen to be associated with the world's first Billion Dollar Raffle either as sponsors, advertisers or co-branding partners. Soon, you will see their brands on our print advertising, on our website, and through joint TV commercials. Keep a lookout for them and check out their high quality products and services.
We mention this support because we want you to understand that the majority of these large corporations do their due diligence before committing and being associated with a very public event such as ours. The fact that they have carried out stringent due diligence and satisfied themselves that the company and program is totally legitimate, demonstrates just how very real Avazoo is. You can be sure that these corporations work very hard to protect their brands by ensuring that they don't support any scams. Major corporations would not invest their advertising and marketing dollars in something that isn't real, legal and safe for consumers. This should help to put your mind at ease about the credibility of Avazoo's Billion Dollar Raffle.
All Funds Will Be VERY Secure

We are making it one of our top priorities to ensure complete security of the prize fund. For this reason, the choice of the banking institution to hold the funds is of utmost importance. In an economic climate that has seen many financial institutions fail and many more reported to be unstable, it is vital that we are able to foster confidence in you, as one of our members. It is important for you to know that the prize fund is kept separate from the company operating account, so that a clear distinction may exist and the prize fund will always be held in an interest bearing escrow or trust account.
NOTE: 70% of the revenue from each Avazoo raffle entry sold will be held securely in the prize fund to pay the cash prize winners – or to be returned if, for any reason, that the drawing does not occur. This means that your maximum loss for any reason will only be 30 percent of your entry price.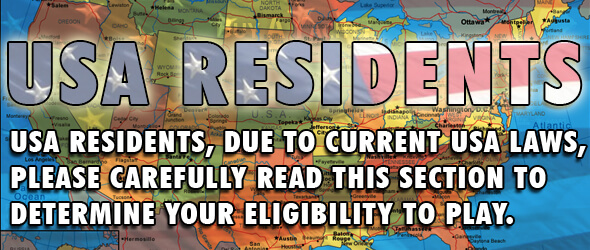 By partnering with one of the largest banking institutions in the world, Avazoo endeavors to ensure that the entry purchaser feels safe in the knowledge that their membership and raffle entry funds are held safely and securely and will be announced prior to the official launch date.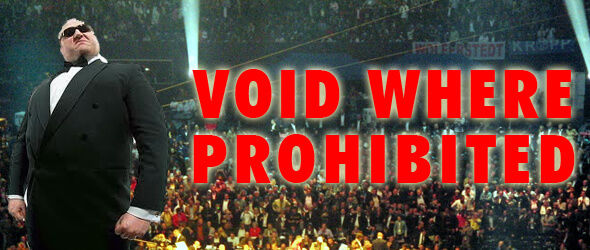 If you are a resident of a country that restricts the sale of raffle entries, such as the United States, Puerto Rico, US Virgin Islands or other US Territory, you are welcome to participate in the world's first Billion Dollar Raffle. However, because of current legislation that prohibits any form of gaming to be conducted over the internet, US residents are not able to make their purchase through our website but can purchase an entry while outside of US jurisdiction. For example, as a US resident, you are able to purchase a raffle entry while traveling outside of the US or while in international waters on a cruise.
Any online raffle entry purchases, made by anyone from a jurisdiction that does not allow internet gambling, will be declared invalid and prizes may not be redeemed. We will also reserve the right to reclaim any prizes that may have already been redeemed under these circumstances.
To ensure that all of our players are treated fairly and consistently, the playing of Lottery style games in any country where it is unlawful to do so, is prohibited under our Game Rules Terms and Conditions. You agree to these terms when you register as a Member of the Billion Dollar Raffle online.
Any entry holder, who is a resident of the USA or other jurisdiction in which internet gambling is not allowed, will be responsible for providing evidence that their raffle entry was purchased from a physical location or online while outside of the United States and US Territories. If sufficient proof is not provided, the entry shall become void.
Avazoo is working diligently in exploring different avenues to make it possible for US residents to legally take part in the Billion Dollar Raffle through the physical purchase of an entry from authorized outlets. If you are a US resident and wish to participate in the Billion Dollar Raffle as soon as it becomes possible for you to do so, contact us so that we can inform you of your purchase options as they become available.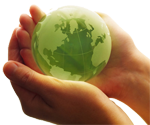 We want people from around the world to participate in the Billion Dollar Raffle with complete confidence and safety. Unlike some online gaming entities that domicile themselves on a small island where there are no developed online gaming laws, Avazoo has chosen to become licensed in most countries that have specific internet gaming laws. The licensing process can be slow in some jurisdictions and as additional international licenses are granted; we will add the details to our website.
Grab Your Chance For $1,000,000,000 Now!!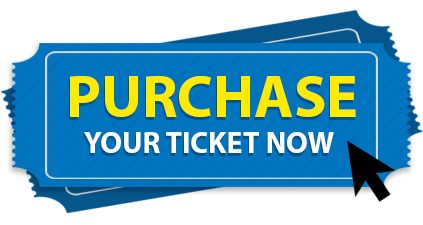 Avazoo Raffle Entry Sales Are Now Available For Purchase With The Use Of Cryptocurrency On The Blockchain Network!

For More Information CLICK HERE!  
Only 50 Million Entries Available For Sale Worldwide!
Get Yours Before They Are Gone!