Home of The Billion Dollar Raffle
The World's Greatest Fundraiser for Charitable Causes
FIRST PRIZE: One Winner! One Check! $1 Billion Dollars (US$1,000,000,000)!
SECOND PRIZE: 100 Individuals Will Receive $1 Million Dollars (US$1,000,000) Each!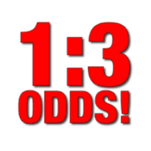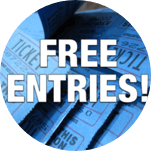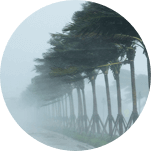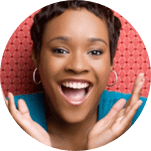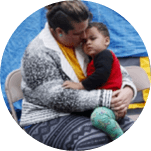 AVAZOO Funding Solutions to World's Problems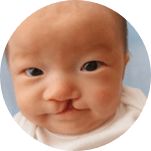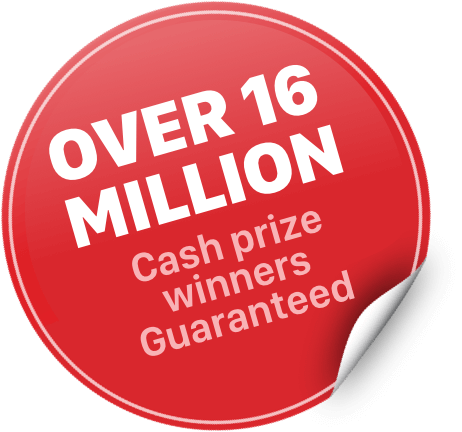 When you Play, 70% of your Avazoo Raffle Entry Revenue will be held in a third-party escrow account for Prize Payouts, and an estimated THREE BILLION DOLLARS will be donated to Charitable Programs Worldwide!
With Only 50 million entries available worldwide and a 1-IN-3 CHANCE of winning a Cash Prize, we expect to Sell Out QUICKLY… SO ACT FAST!
Avazoo – A Revolutionary Paradigm
Shift In Philanthropy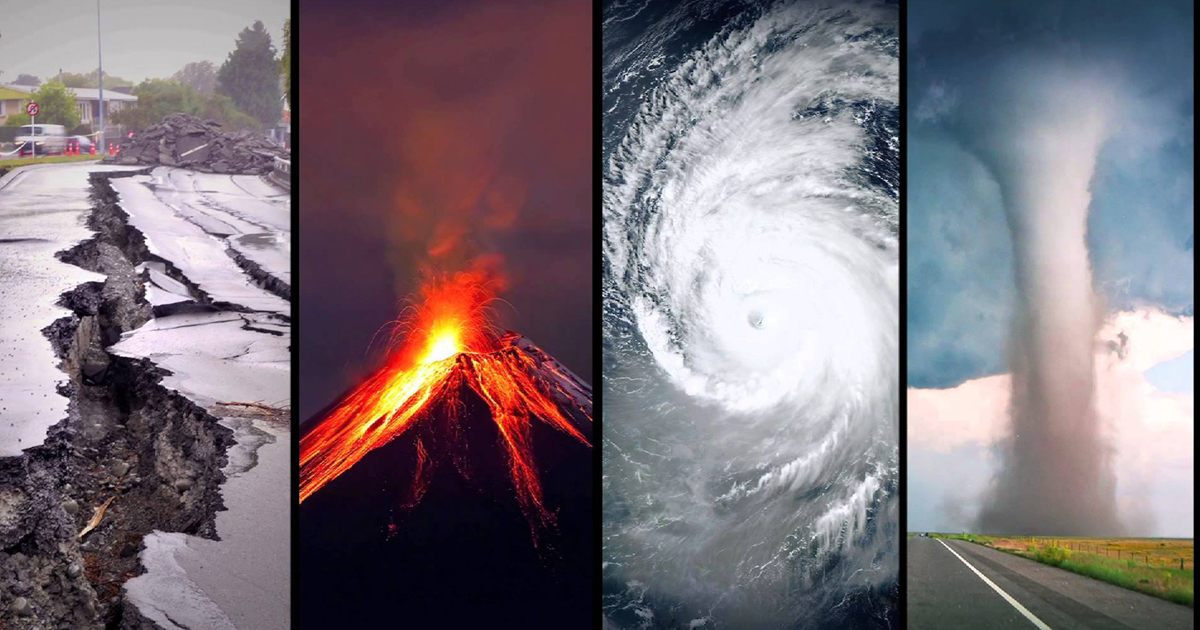 With the constant barrage of devastating natural disasters, rampant diseases, crumbling infrastructures, poverty, and countless other problems on a global scale, the world is in need of HUGE CHANGE. Well-meaning Nonprofits and Charities do all they can to overcome these problems without enough funding. It's like using a paper cup to put out a blazing forest fire. The world Needs More. The world Needs Avazoo. The world Needs YOU.
We have reinvented fundraising in such a way that Avazoo will raise and donate at least THREE BILLION DOLLARS to various causes in need of funding by creating the WORLD'S FIRST BILLION DOLLAR RAFFLE for Charitable Causes!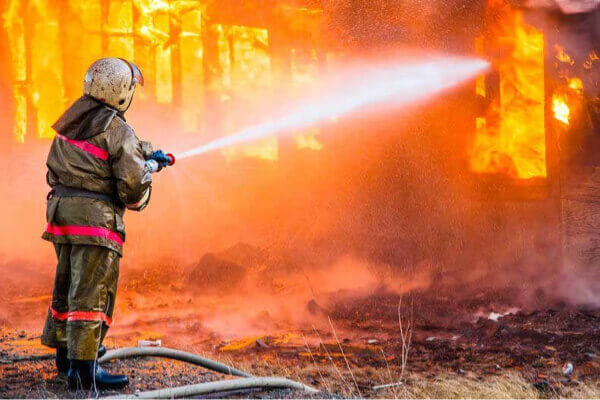 CLICK HERE or the "GAME CHANGER" button to learn more about how we are turning the fundraising world upside down to help as many of our neighbors around the world as possible.
What are you waiting for? 
WE CAN DO THIS!! 
Let's make a change!
Enough Is Enough.
Let's Make Big Changes Together!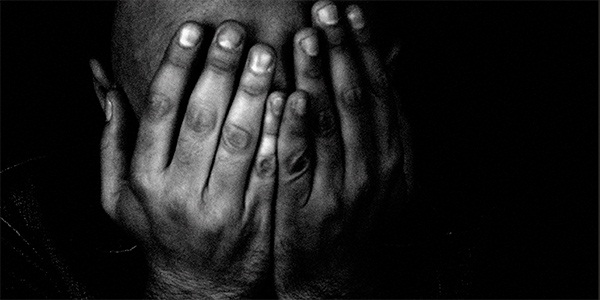 We are TIRED of seeing people suffer. Our Cause is many causes. Whatever cause can help make this world a better place is a cause that is important to us. We do not have any secret agendas. We simply want to help people and give our future generations a better and happier place to live.
 One of the founders of Avazoo was inspired to create the Billion Dollar Raffle after being involved in the relief efforts of several major hurricanes and seeing a void and need for funding. We exist to help like-minded Charities and Nonprofit Organizations receive the necessary funding to be successful in tackling their respective missions.
 Whether it's natural disaster relief work, enabling children with cleft palates to receive the proper medical treatment they deserve, or bringing clean water to a poor village… WE WANT TO BE A PART OF THE SOLUTION TO THE WORLD'S PROBLEMS!
Can you think of a nobler cause? We can't either!
WE ARE COUNTING ON YOUR HELP!
We can start making BIG changes in people's lives, but we can't pursue our mission and reach our goals successfully without YOUR SUPPORT.
CLICK HERE or the "OUR CAUSE" button to learn more about what drives Avazoo as a company. Once you understand what we're all about,
we hope you'll Join Our Cause!
Security Is Our Priority!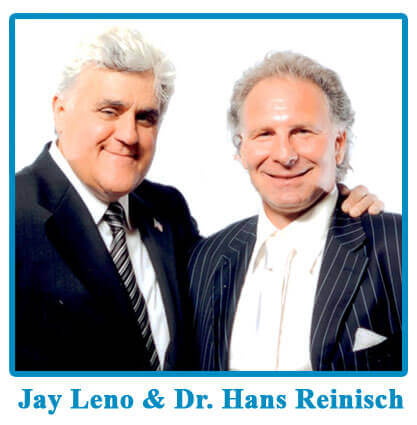 When designing the World's First Billion Dollar Raffle, Avazoo's top priority and primary requirement was that this be developed as securely as possible, ensuring that the prizes will all be paid out in full with no problems of any kind. We have worked extremely hard to overcome every legal and logistical hurdle to ensure that ALL of the money involved (the money from sold entries, the prize money, the funds raised for charity, and so on) is stored safely and securely.
Here is the arrangement our legal team has set up with our banking institutions:
1. 70% of each Avazoo entry sold will be held in a third-party escrow account for final disbursement to the Winners and to our Causes.
2. The remaining 30% will be used for Bonus Prizes, Marketing, Advertising and Operational Costs. Our Expenditures will be reported with our annual report and audited financial statements.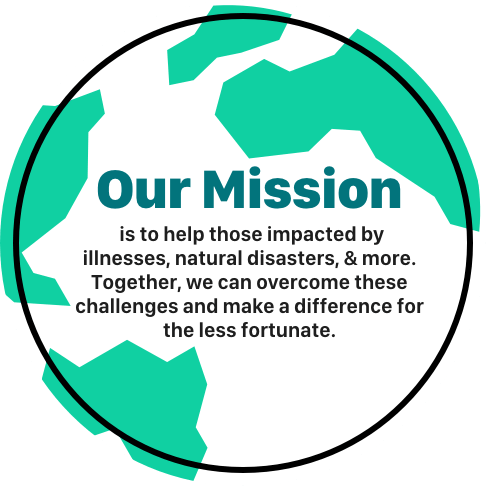 Avazoo is proud to be led by Dr. Hans Reinisch, Avazoo's Chairman of The Board. Dr. Reinisch has a proven track record of over 25 years, holding CEO positions worldwide in Europe, Australia, The Caribbean and the United States. In one of his Top Fortune 500 enterprises, he served as the Managing Director and CEO of EMI Music/Capitol Records in Europe.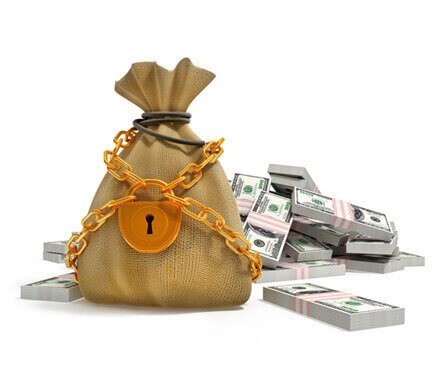 With his international experience in the entertainment industry, his reputation among entrepreneurs, organizations and top celebrities around the world, his PhD in Management, and his passion for philanthropy, Dr. Hans Reinisch is the perfect Chairman for Our Company!
               Avazoo's Non Fungible Token                 "NFT"
We are so excited to introduce our very own Avazoo NFT for you to purchase, which will enter you into the first ever Worldwide Billion Dollar Raffle! Your NFT will be personalized with all the required information, but we are thrilled to offer you the ability to upgrade your NFT for a very minimal fee. 
We urge you to do your own research about NFT's if you are unfamiliar with how potentially valuable and collectable they can be. Due to that fact, we highly encourage you to personalize your Avazoo NFT Raffle Entry by uploading a professional photo of yourself on to the NFT. By doing so, it will allow you to customize your NFT with your own personalized style character using our built in software. We anticipate that a large number of Avazoo NFT Raffle Entries will become extremely valuable once the first raffle is completed, especially the first ever Billion Dollar Raffle Grand Prize Winners personal NFT!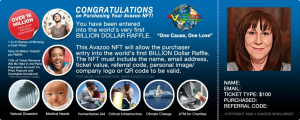 Grab Your Chance For $1,000,000,000 Now!!
Avazoo Entry Sales Are Now Available! The Clock Is Ticking!
Only 50 Million Avazoo Entries Available For Sale Worldwide!
Get Yours Before They Are Gone!
 1-In-3!! Introducing The Best Odds Ever!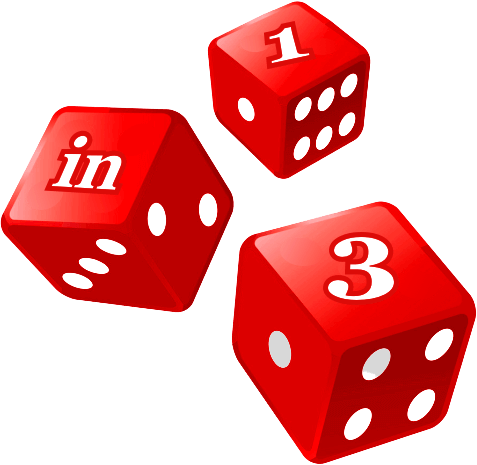 If you have ever played in a lottery, you know that it's hard to win because of the near-impossible odds. 
Very few actually ever win a cash prize!
NOT with Avazoo, NOT by a long shot! You see, we are determined to make the Avazoo Billion Dollar Raffle something that everyone can afford to play, with much better odds!
We also want to ensure that a person won't go into debt playing, so we are restricting players to one entry per person.
After lots of number crunching and creativity, we devised a way to offer a 1-in-3 chance of you winning a cash prize. NOT 1 in 1,000 or even 1 in 100… ONE IN THREE!
CLICK HERE  or the "1-in-3 ODDS" button to learn more about how we can offer such incredible odds.
If you are one of these people who feel like you have NEVER won a single thing in your life, maybe this is the time to start.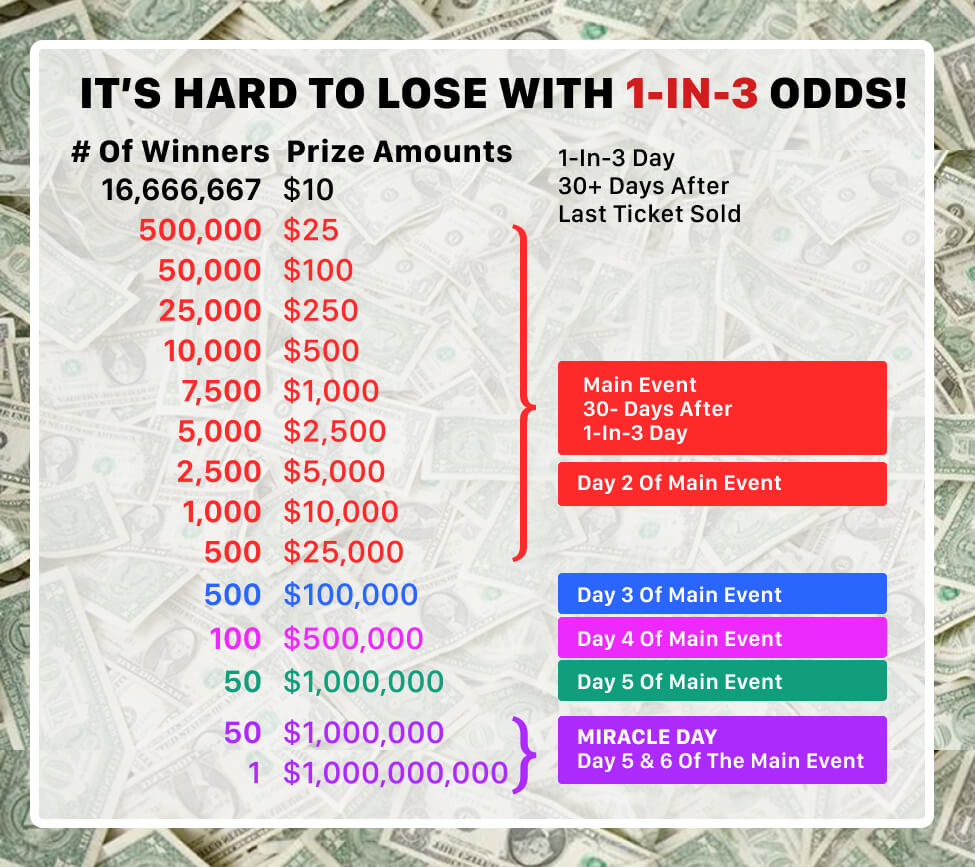 Lotteries Don't Give FREE Entries…
BUT WE DO!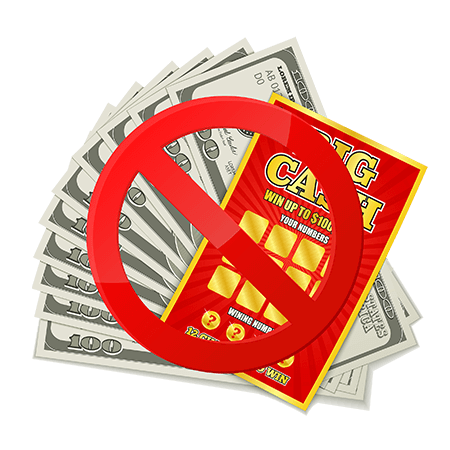 As previously mentioned, lottery odds are RIDICULOUS! Most people DO NOT win a penny! If you want 10 chances to win, you have to buy 10 tickets. That all adds up… often to a whole lot of nothing!
Avazoo, on the other hand, has not only revolutionized fundraising for philanthropy, we have also revolutionized raffles, with a brand new concept of entry holders being able to EARN ADDITIONAL FREE ENTRIES, by completing specific tasks, like doing good deeds for Charities, and by supporting our Sponsoring Businesses. Plus so much more!
Think of it as THE ULTIMATE REWARDS PROGRAM, where the ultimate reward is ONE BILLION DOLLARS! Don't forget, being able to afford a entry is no problem since only one entry purchase per person is allowed. We hope this makes Avazoo's Billion Dollar Raffle accessible to as many people as possible without endangering their finances.
But how can we do this? CLICK HERE or the "FREE ENTRIES" button to learn how you can earn unlimited FREE entries and Win One Billion Dollars (US$ 1,000,000,000). The sooner you get your raffle entry, the more time you have to earn additional free entries!
Choose Your Level Wisely!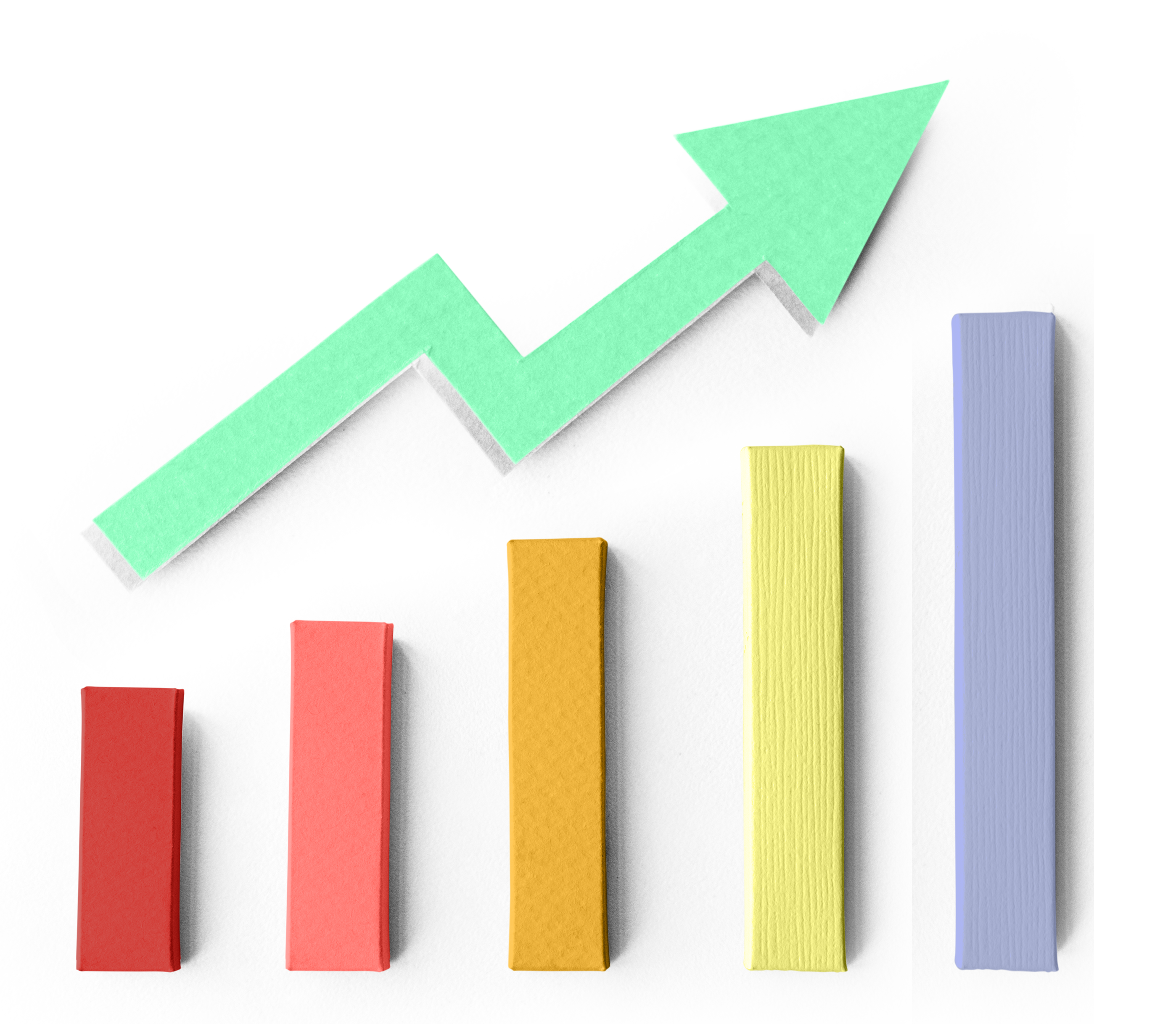 When you play in Avazoo's Billion Dollar Raffle, YOU ARE ONLY ALLOWED TO PURCHASE ONE Raffle Entry. This way, no one will go into debt by greedily spending too much money buying more entries. Don't forget that you can earn FREE additional entries!
When you do purchase the entry level of your choice you will have different levels to choose from. You will NOT be able to change the type of entry you get once you have chosen your entry level, so choose wisely!
The Higher the entry level, the more benefits and Free Entries you start with. 
There are also better benefits that come with each successive entry level, including starting out with MORE FREE ENTRIES.
We designed it this way so that everyone has a level that they can afford to purchase!
CLICK HERE or the "ENTRY LEVELS" button to understand the various entry levels. Take your time in reading this section… remember, you have only ONE CHANCE to decide which entry level to join. You can't change your mind, once you've made your purchase.
Avazoo Communication
Resource Center
A Worldwide Community Coming Together For a Cause​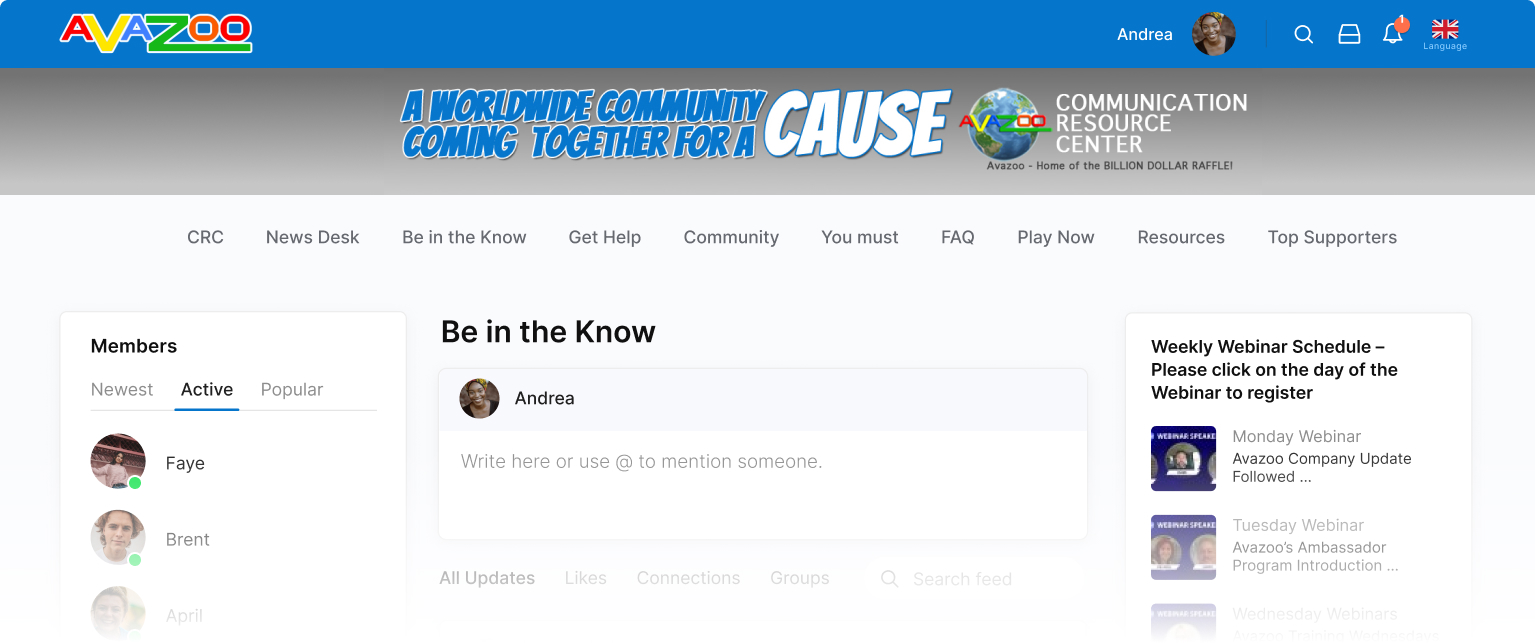 Now you're ready to play! You've seen how we offer the Best 1-in-3 Odds Ever for winning a Cash Prize and how you can actually EARN ADDITIONAL FREE ENTRIES! We are also offering many FANTASTIC PRIZES in addition to the BILLION DOLLAR GRAND PRIZE!
But first, In order to Play, it's important to know the rules.
CLICK HERE or the "HOW TO PLAY" button to learn more. Once you know the rules of the game, we hope you'll join us. We can't wait until you have your Billion Dollar Raffle Entry in hand!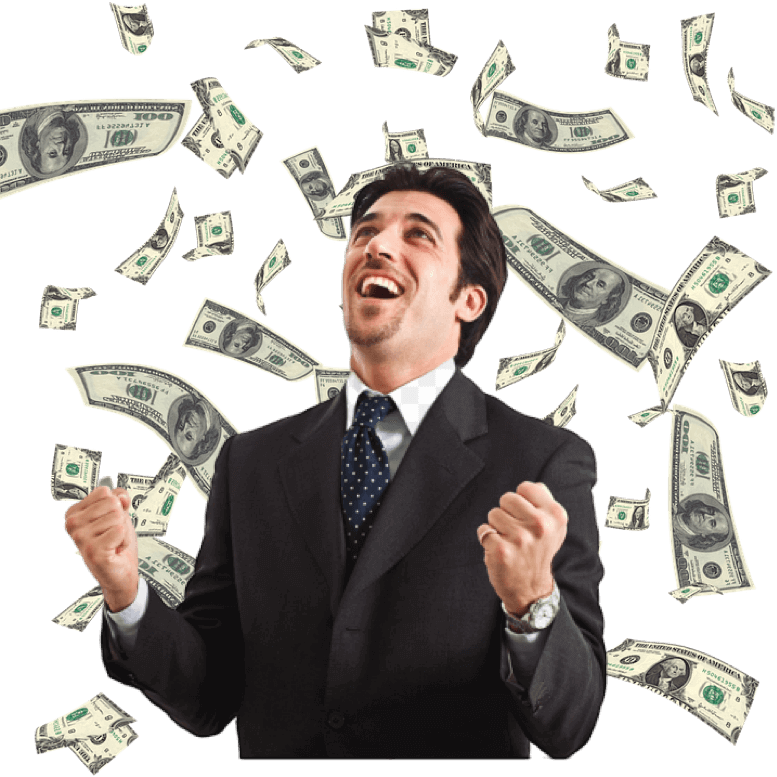 Winning A BILLION DOLLARS is a big deal. But let's not forget about the other prizes! We're also giving 100 winning entry holders ONE MILLION DOLLARS each!
Unlike a lottery, our Winners will get a lump sum check for the entire amount,
without having to worry about sharing it with other winners! We are also offering many other Cash Prizes.
BUT THAT'S NOT ALL!
Not only are we giving away TONS of Cash, we are also giving away OTHER prizes too!
We have Sponsors that will be offering various Luxury Prizes, such as Jewelry, Cruises, Vacations, and more! Our goal is to have fun with this. Don't forget the fact that being an Avazoo raffle player, will allow you to enjoy special deals and discounts with our various Sponsors.
So, YES we are giving away US$ 1 BILLION DOLLARS, but the fun doesn't stop there!
CLICK HERE  or the "WINNING PRIZES" button to learn about the Various Prizes we will be giving away.
We hope you'll join us today so you can start winning!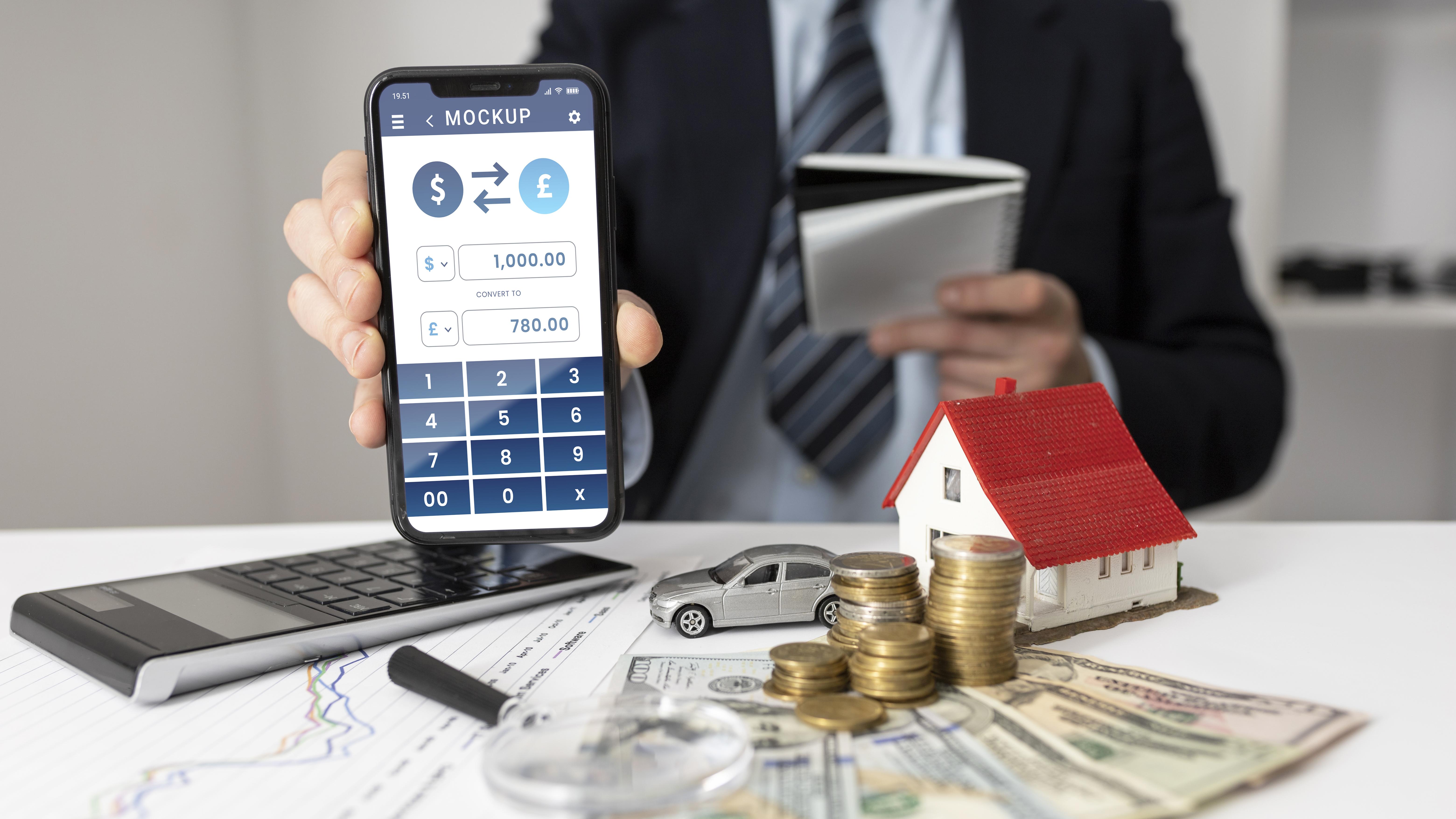 Yes, we already mentioned this before, but it's so incredible that we wanted to make sure you fully understand. We are are giving 
away a large amount of valuable BONUS PRIZES! These Bonus Prizes are so great that, in other raffles and giveaways, these might be the grand prizes. With Avazoo's Billion Dollar Raffle, though, these are simply the beginning! You have the ability to win some INCREDIBLE PRIZES such as relaxing Cruises, spectacular Vacations, high-end Watches, and SO MUCH MORE!
When You Win Bonus Prizes, all of your entries for the Billion Dollar Raffle remain untouched! That's right, these truly are BONUSES! Simply put, there are Additional Prizes that are being given away to entry holders for FREE!
Wow! Can this get any better?!! You have NO IDEA… the next section below is going to BLOW YOUR MIND!
CLICK HERE or the "MONTHLY BONUS" button to find out more about the incredible Bonus Prizes we're giving away. 
Let's Face It, If You Are
The Billion Dollar Winner, It Will Feel Like A Miracle!
 The World will be mesmerized watching the History Making, Live Televised Avazoo Event to find out if they have the Winning Entry! The most amazing part is the amount of people that will actually win a Cash Prize and also have a chance to BECOME A BILLIONAIRE! Plus, there will also be 100 NEW MILLIONAIRES all in the same day!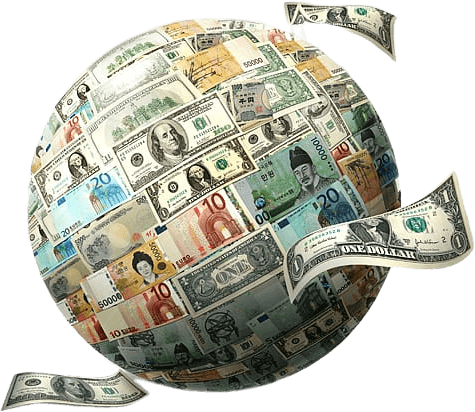 More than 16 Million People will win a Cash Prize at this week-long event, where Celebrities will participate in the drawing of the 100 One Million Dollar Winners as well as the One Billion Dollar Grand Prize Winner! Of course, with that many winning entries, we have to break it down into multiple days of drawings.
THE FIRST drawing will be done prior to the live event in which Avazoo will fulfill its obligation of awarding the overall 1-in-3 stated odds by drawing over 16 million $10 cash prize winners. These winners will be randomly drawn automatically through a computer software program that will be certified by an independent 3rd party auditing company. 
THE SECOND set of drawings for all of the larger cash prize winners will be done during the 6 day live event. This event will be amazing and Millions of people will watch it on TV or possibly even be there in person!
CLICK HERE  or the "MIRACLE DAY" button to learn about the 6 Day Event that can lead you to win the Billion Dollar Grand Prize.
100% Legal And Ready To Go!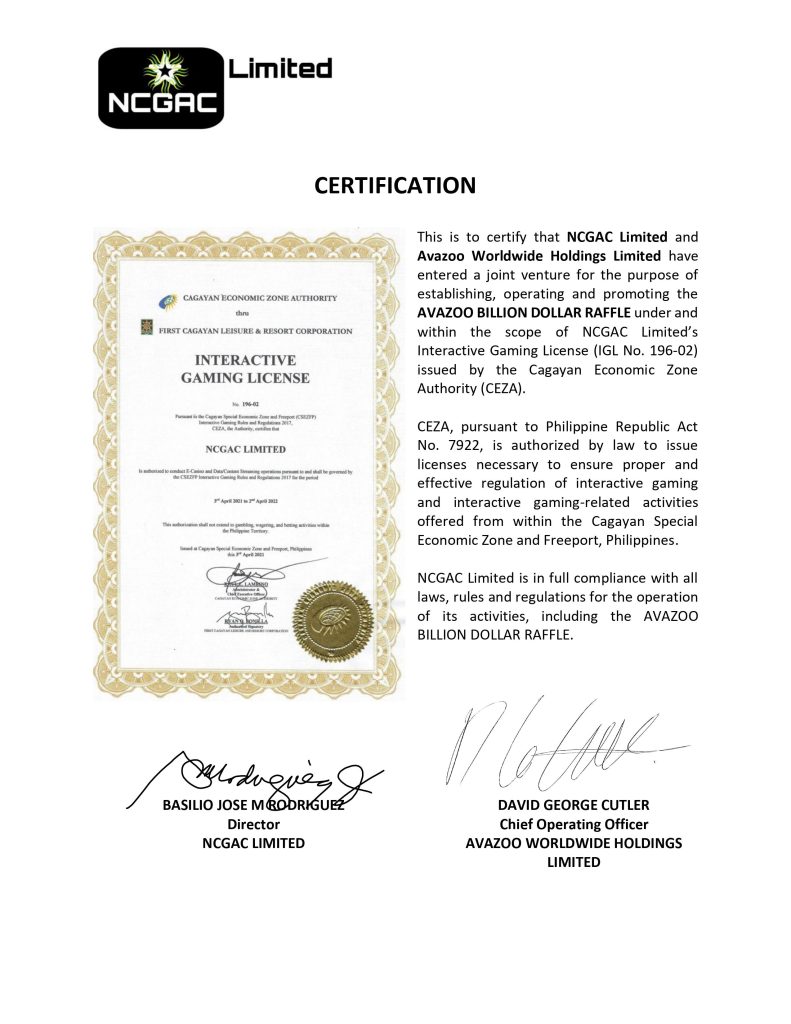 As you can imagine, creating the WORLD'S FIRST BILLION DOLLAR RAFFLE was no easy task. In fact, this has taken us over a decade of hard work, lots of no's, dedication, faith, and perseverance. We had to make sure that we did everything correctly, staying within the laws wherever the raffle is played.
We are very happy and proud to be partnered with NCGAC Limited, and as you can see by the license and letter, Basilio "Jiji" Rodriquez is also our CEO of Avazoo.
The founders were adamant about certain aspects of the raffle. They wanted to create a program that would not be perceived as gambling or cause anyone to go into debt playing.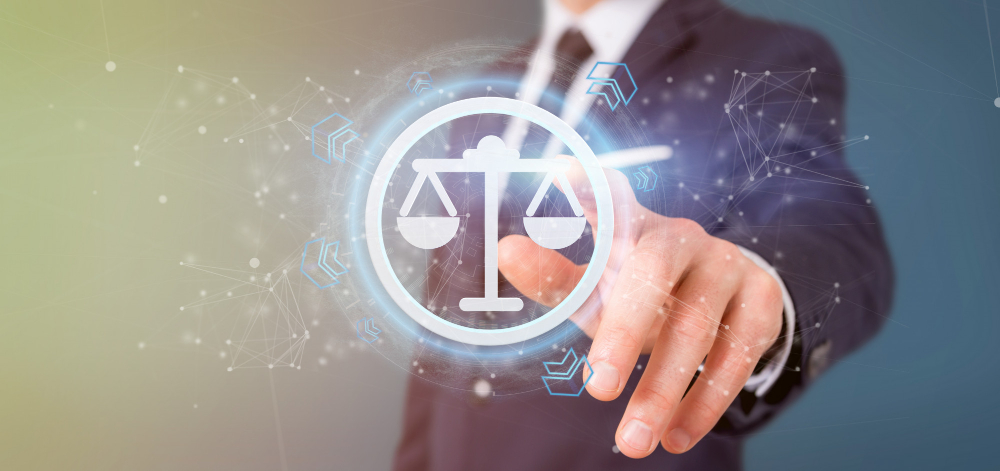 Everything about Avazoo and the raffle had to follow all the laws of the land and be 100% legal. The raffle needed to be affordable for everyone. Every security measure would need to be taken to protect the player, the prize money, and the company. Most importantly, the raffle's main goal had to be to raise BILLIONS OF DOLLARS for Charities and Nonprofits Worldwide.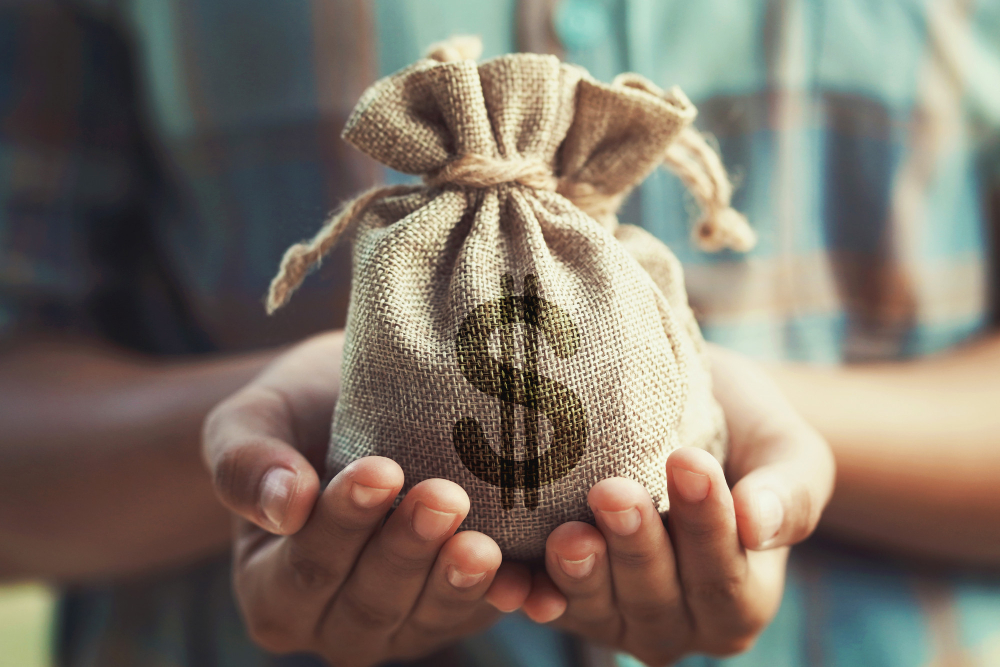 After all these years, we have finally completed the ultimate raffle with the ultimate Grand Prize and have taken every precaution to make this secure, legal, and fun! Are you ready to join us?
CLICK HERE  or the "LICENSE" button to learn more about the licensing we've secured to legally hold the raffle. We honestly feel that you will be impressed with what you see and have all the confidence to play!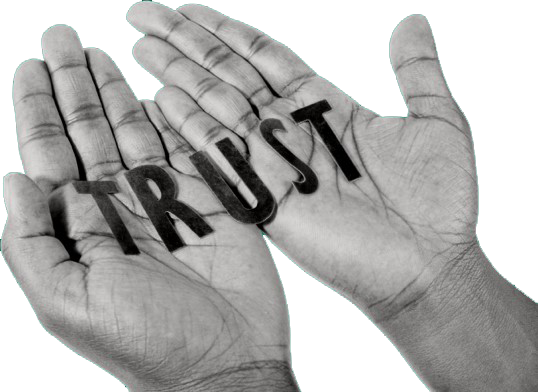 As the Biggest Raffle the world has ever seen, we are determined to be as transparent as possible. We want YOU to trust us. We are meticulous with our plans to ensure that this is genuine and legal in becoming the WORLD'S GREATEST FUNDRAISER!
In the interest of being as transparent as possible, we've included the complete Game Rules instead of hiding anything in the Terms and Conditions page.
CLICK HERE or the "GAME RULES" button to read the complete game rules. We hope we have earned your trust and look forward to seeing you join the Billion Dollar Raffle!
By partnering with Avazoo Worldwide, you'll have the opportunity to be associated with the world's largest charitable effort. You will also generate funding for your group. If you're a church or an organization that is struggling to raise funds for your own personal cause, by partnering directly with Avazoo, you will receive a percentage from each raffle entry sold by your organization.
CLICK HERE  or the "JOIN US" button to learn more about participating in The World's First Billion Dollar Raffle!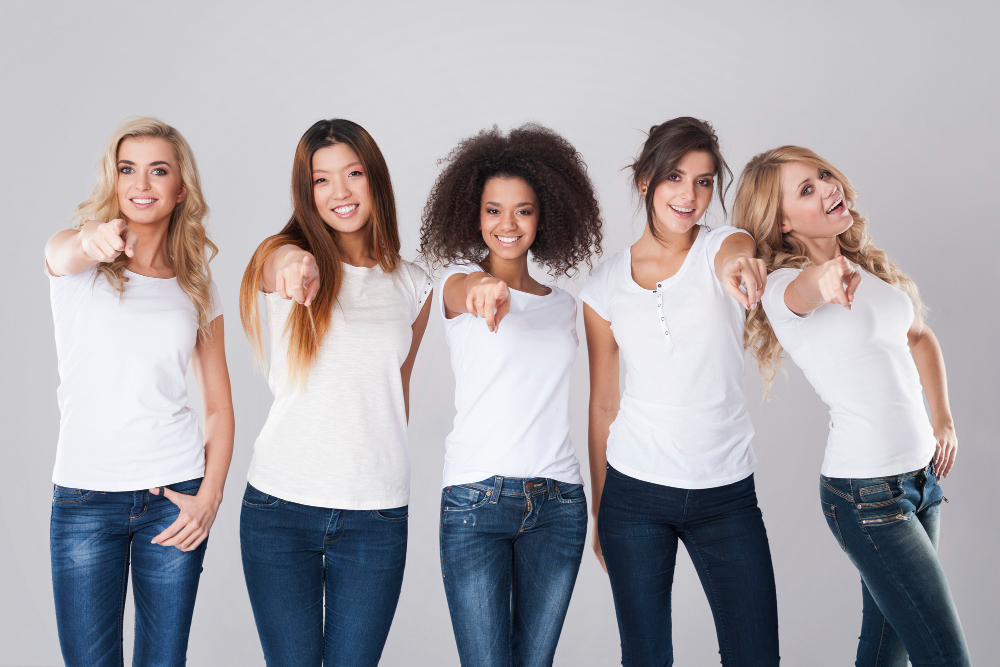 Grab Your Chance For $1,000,000,000 Now!!
Avazoo Entry Sales Are Now Available! The Clock Is Ticking!
Only 50 Million Raffle Entries Available For Sale Worldwide!
Get Yours Before They Are Gone!
Avazoo Communication
Resource Center
A Worldwide Community Coming Together For a Cause​